SUMMER SKIN CARE is important for every person, whether its a women, men , girl or a boy.
Due to so bad heat, skin feel dull,  create excess oil , breakouts , acne , etc.. but still summer is my favourite season.
I was suffering from a bit acne and dull skin which was very much irritating afterwards I tried many skin care products, which haven't work for me,
Now I have some of my favourite products which I swear by..
I will start with my morning summer skin care regime and move forward to my night summer skin care .
MY SUMMER ROUTINE 
FIRSTY I GO FOR CLEANSING MY FACE in SUMMER SKIN CARE ROUTINE:
This cleanser with beads is super effective for brightening your skin and minimising your pores.
The best part is it suit all skin types.It has been my daily morning face wash which makes my skin soft. This is by far the best face wash I've ever come across which suits my skin & I totally love it & will continue to use. I will definitely repurchase after the first tube gets finished because I don't have to use much, just little amount is enough to cleanse my face.
Pros
Makes skin bright and clean
Does not make skin dry and rough after using. Feels smooth and soft!
The tube packaging is very hygienic and easy to use
Travel-friendly
Little goes a long way. You need a very small quantity to cleanse your face.
It did lighten my skin a little ( I used it along Pigmentation Reduction Complex by Kaya skin clinic.)
Its been 3 years , I am using this creamy cleanser and its best for removing dirt and making my skin so soft , Again its suitable for all skin types ; (dry, combination ,oily ).Smooth and gentle, this emollient-rich, milky cream cleanser gently melts away makeup and impurities. The instantly comforting formula contains Honey and Sweet Almond Extracts to condition and pamper skin, leaving it feeling clean, silky-soft and soothed. Rinse or tissue off.
Take a cotton pad and put the creamy cleanser on the pad. Rub all over the face and neck move into circular motion gently.
SECOND THING I DO IS SCRUBBING MY FACE 
My Summer skin care routine consist of this scrub daily as its very light to use
The scrub foams very mildly, not much.  I use it for a minute every alternate day and on days that I wear makeup.  Since the grains are tiny, I feel that each pore of the face is being individually cleaned as compared to the large abrasive scrubs that we have (just psychological).
I have used this tube up and I am going to buy some more.  It also has a fresh mild citrus smell that I don't mind at all
Helps in removing blackheads
prevents breakout at it best
very mild to use compared to other scrub.
I was not a big fan of tea tree range of body shop, as my skin was not prone to acne or breakouts as a teenager.
but gradually due to shoots, changing lifestyle I went through some hormonal changes my skin started having breakouts, acne , and moreover loosing that freshness. which is the reason I switch to the tea tree range of THE BODY SHOP.

TRUST ME! they have that  amazing coolness and freshness effect on my skin. Afcourse they haven't removed my acne in one go, but still help me in controlling them so far. its best for acne prone skin , oily skin
.This skin-clearing facial scrub combines micro-fine exfoliants with bursting beads to help unclog pores without over-drying. Use a few times a week for skin that feels super clean and instantly smooth
AFTERWARDS THIRD THING I DO IS TONING MY FACE WITH
This is what I think our grandmothers time product. Its so old that we can't even doubt this product goodness!
Dabur Gulabari rose water was the only rose water brand I knew till I was in college.
MY SUMMER SKIN CARE ROUTINE is incomplete without a toner , and this toner is perfect for summers specially
An ideal cleanser for sensitive skin.
Serves as a gentle moisturising agent.
A natural skin toner, it helps lighten skin tone.
Refreshes dull skin and cools it down after a stressful day.
A primal skin rejuvenator that you absolutely cannot ignore.
Summer skin care best part is this toner , this toner is a bliss in my summer routine and specially pulling off that make up easily
Gentle, refreshing formula is the difference-maker for healthy skin. Sweeps away pollution, grime, dulling flakes to reveal smoother, clearer skin.
Preps skin for moisturizer—exfoliated skin is more receptive to hydration and treatment products.
For oilier skins, twice-daily exfoliation helps minimize excess oil and keep pores clear.
For drier skins, twice-daily exfoliation helps remove surface flakes that can be a barrier to moisture absorption. Even helps fine dry lines disappear.
Its a best toner for dry skin. Moreover its more than a toner , helps to remove that extra make up which is very hard to pull off.
Its been 2 years I am using this product, they have ranges for every skin type.
Available in 5 skin-typed formulas.
Dry, Sensitive Skin: Clarifying Lotion 1.0.
Very Dry Skin: Clarifying Lotion 1.
Dry Combination: Clarifying Lotion 2.
Combination Oily: Clarifying Lotion 3.
Very Oily: Clarifying Lotion 4.
APPLYING DAY CREAM 
It suits all skin types Creme is so light and it provides good moisturization with little glow to skin. It has SPF 25, which is definitely an added benefit. Lotus Herbals Whiteglow Skin Whitening & Brightening Gel Creme smells so refreshing but its gone after few minutes of application. It does not leave oily or whitish cast behind just face looks a little perspired after you apply the gel creme but that settles down within a few seconds. The gel creme claims skin lightening and brightening. Well! I have neither seen skin brightening or lightening of my skin even after applying it for almost 20 days.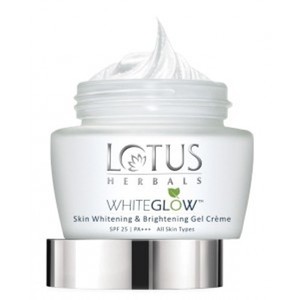 Its the best day creme, and affordable too. You can also apply like a base  before applying makeup.  summer skin care  is super comfortable and easy with this lotus white glow cream specially in sunny afternoons and rushy mornings .
With no doubt FOREST ESSENTIAL is like the best brand or the most promise fulfilling brand, I have seen in a Ayurveda brands.
I was suffering from acne and a slightly very slightly open pores. This creme is not only for teenager adults can also use it for acne control, oil control, breakout skin.  It has SpF 30 , which is a great option for summers.
FOREST ESSENTIAL eladi teenage day creme helps in clearing up my complexion.
If you are looking for best summer skin care day cream I suggest you go for this cream once in a life, not this cream all forest essential products are just natural god gift to humanity .
LOOK at the packaging, I am a sucker of luxurious packaging and natural ingredients .
My skin looks fresh. I have also observed that it helps to lighten acne scars and clear up the complexion. Overall, it is quite a good product for combination to oily skin, yes abit expensive for a rational user but its like one time buying product as this small amount of creme spread easily on whole face
BEFORE APPLYING ANY MAKE UP I PREFER TO APPLY SOME NATURAL OIL/SERUM OR GOOD LOTION
I have a tendency to apply some base before applying any foundation, mousse or bb creme.
Few days back I have seen every make up artist applying the INDULGEO ROSE GOLD OIL before starting there client make up, and the reason behind it  they said that this oil serum smoothes the face surface, gives that glory look , brighten up your skin.
well, I don't believe until I use it personally ,
I couldn't wait to get my hands on it.It's been about a month I've been using this product, and I have to say, the hype is real!I use this twice a day, mixed in with my moisturiser. My make-up blends in like a dream and my skin looks hydrated all through the day. On days when there's a chilling the air, I add an extra drop to my morning routine.
Here are a few fun ways you can get the most out of your elixirs:
1. Mix in a drop of it with your foundation. Your base will blend better and leave you with a subtle glow.
2. Use a few drops of this facial oil on your lips, especially before applying a matte lipstick.
3. Add a drop of it to your damp beauty blender for the ultimate dewy skin look.
4. Mix in a few drops to boost the effectiveness of your moisturiser/sunscreen.
5. Add a few drops of it to your favourite face packs.
Dull and lack luster complexion is nothing less than a nightmare. Cheryl's O2C2 Radiance Lotion is very helpful to regain the healthy glow of youthful skin. While sun damage, pollution, and irregular eating habits worsens the condition resulting in patchy and uneven skin tone. Cheryl's O2C2 Radiance Lotion is a special formulation inspired by gene science .
HOWEVER it is suitable for all skin oily/dry/combination, but not for sensitive and acne prone skin.
Cheryls Cream regulates the production of melanin that causes skin darkness and evens out the skin tone. It also enhances collagen production, leading to smoother skin with fewer fine lines and wrinkles. This product corrects and restores balance to lacklustre skin and dark patches and blotchiness caused by sun damage.
Coming to the actual performance, Cheryl's O2C2 Radiance Lotion leaves skin fresh and radiant. Not really matte yet skin looks presentable plus it does not let skin get oily after a few hours(normal weather of course). Post use skin appears very smooth and soft. This deserves a round of applause as unlike other whitening lotions. Also It adds a natural glow on the skin and to some extent helps in making complexion bright and even.
NEVER EVER FORGET TO APPLY  SUNSCREEN BEFORE STEPPING OUT 
Most of the people are aware about the benefits of the sunblock. when I was teen I personally was not aware of the benefits too much.
NITROGEN ULTRA SHEER SUNSCREEN was the first sunscreen that was introduced to me with SpF 100+
Usually in India the Spf we all are available is SpF 50+. The sunblock comes in a milky white color and has a slightly thick creamy consistency. I generally squeeze out a small amount of the sunscreen and apply it nicely on my clean face, neck and ears. Then I massage it for a minute or two to make sure it is absorbed into the skin. Due to its creamy texture it spreads easily and sinks completely into the skin. I've combination skin with dry cheeks and I usually use an oil-free moisturiser before applying sunscreens. However, with this sunblock I don't find the need of using moisturiser as it is quite hydration.
It just give such a healthy glow look, my skin shine amongst all. ALL of you who want spF 100+ CAN easily get from the nearest airport , or online websites like www.ultabeauty.com etc
MY SUMMER SKIN CARE is all about worshiping your skin religiously, CLINIQUE SPF 50 , Innovative SolarSmart technology stabilises UVA/UVB protection to defend against the ageing and burning effects of the sun. Adds a barrier repair and solar-activated antioxidants to help prevent signs of ageing.  Clinique  so far has been my favourite brand in terms of face wash ,  toner , sunblock etc.
Pros of Clinique Broad Spectrum SPF 50 Sunscreen Face Cream:
Sunny yellow tube.
Travel-friendly packaging.
Broad spectrum protection.
Did not break me out.
Suitable for sensitive skin.
Does not make face oily.
No whitish cast.
No additional moisturiser needed.
MY NIGHT CREAM
NIGHT REGIME is very very much important part of my life.. not only for summer skin care , its equally important part of my winters too.I go for shoots , travel, apply loads of make up , eat loads of junk food. Night is the only time which heal my skin fast and very deeply.
I have personally experienced that THE BODY SHOP make the best night creme. I am a totally vitamin E SUCKER person weather its in oil Or face cream or face-wash . VITAMIN E is just a bliss for me.
so-this night creme as you can see it has vitamin e and good nourishing properties.
apply less amount in summers and good amount in winters .
Its suitable for all skin types, personally I think its best for dry skin.
Pros of The Body Shop Vitamin E Moisturising Cream
1. Intensive Moisturising Cream does a great job for all Skin types in winters and Normal to Dry in the summers. Not too sure about oily skin for summers!
2. Gets absorbed in the skin pretty well, one doesn't have to rub too hard. Rubbing in the moisturiser hard can lead to premature wrinkles!
3. Pleasant smell that fades away after a while. But, since I am real fan of the fruity smells from body shop I expect a little more but that's my personal opinion, many people seem to love the smell of this product!
This is the above products which I use personally and religiously.
will try to share more products on my next blog soon.
love you .!!!
xoxo
You might also like