What is it like living in the lap of mother earth? What is it like getting rid of your stubborn under eye dark circles, hideous hair fall and dull lifeless skin? In this extremely exhausting and busy urban life we need to put our attention on our skin which is becoming dull and lifeless day by day with excessive exposure to pollution and use of chemically enriched beauty products with lots of hazardous components in abundance. One needs a true escape guess what will help in doing this use of complete ayurvedic and refreshing beauty products. They will make your skin look flawless and fell refreshing. While providing a drastic change in your skin, they also have a power of Chakra healing which help the human body in radiating energy.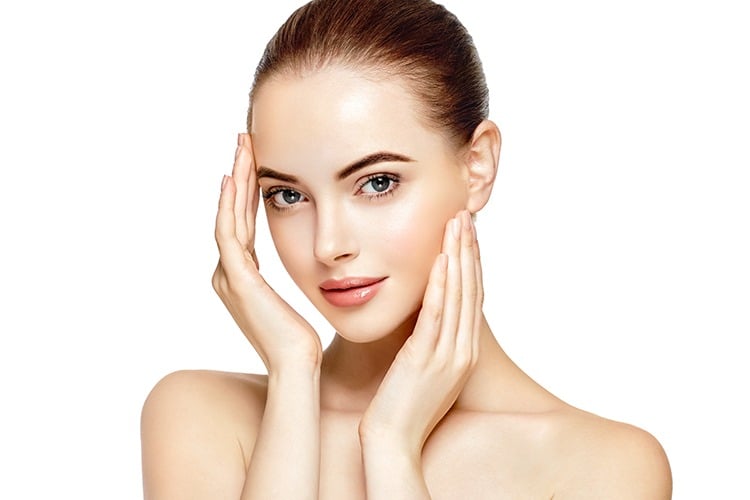 It is said in Ayurveda "That a person's ailments can be healed when he or she can uplift their chakras" and believe me use of complete natural handmade products originated from nature helps in uplifting your chakras. So, now by not wasting any more time I coming to the point that how I become such a big admirer of Ayurveda. Few days back one of my childhood friend told me about Deyga a "100% natural beauty product brand".
Deyga strongly believe in natural as it is the only way to keep your skin safe and flawless. Their all products are handmade and the base ingredients are highly nourishing. My friend recommended me it's Hair growth oil, Beautifying serum, Under eye cream. So, after her recommendation I tried three of them all. After few weeks I noticed some change in my skin and hair the results were charismatic; The products did wonders on my hair and skin. I was amazed  as when she told me about the brand that it is completely natural and products are handmade I thought that it will be like those other brands who tend to say that they are natural and also being incredibly expensive. They don't fulfill our expectations and always land up in putting us in a large disappointment. But when I used the products of this brand Deyga, I became stupefied.
A look at the effects and ingredients of the products.
This brand Deyga deals in handcrafted and 100% natural ingredients skincare products. Let us have a brief look on each product ingredients and  amazing results.
Hair growth Oil :
Deyga offers an incredible hair growth oil with ingredients like coconut oil, hibiscus, fenugreek, castor oil, grape seed oil and rosemary essential oil.
Only after the first application I started feeling the difference it left my hair soft and cold. It's smell is divine and it also has root applicator which makes it easy to use. I feel that it's an amazing option for your hair in just Rs. 600. Click on the product link given below https://deyga.in/products/hair-growth-oil
Beautifying serum :
The beautifying serum by Deyga is unique oil for the skin. It is a non-greasy, lightweight and fast absorbing serum for softness and shine with antioxidant and antibacterial benefits. This unique blend of oils and herbs is formulated to help skin look young and healthy. The brand promises that it is 100% natural, brightens dull skin, repairs pigmentation, minimizes fine lines and ageing and relieves dark circles.
After the first application of the product I felt some noticeable changes in my skin. It made my skin feel look beautiful and did a fine job in reducing my dark circles. It also helped in curing my sun burns as it has the blessings of Moringa Oil, Bitter Almond Oil, Baobab, Kukui Oil as its ingredients.  It is very easy to use just take a few drops in your palm apply it with your fingertips and pat it on to your skin and spread it evenly just avoid massaging. I consider it as a best option to treat face problems in juts Rs. 730. Click on the product link given below  https://deyga.in/products/beautifying-serum-30ml
Under Eye Cream :
Deyga provides a best solution to fight under eye dark cirlces or pigmentation and puffiness with its unbeatable under eye cream which has the goodness of Kalonji oil , Hemp seed oil, Rosehip essential oil and Witch hazel essential oil. The company claims this eye cream nourishes the skin from deep within and keeps it looking young. Enriched with Almond and Chamomile extracts, this under eye cream offers a soothing effect to your eyes. A gentle, regular massage with the cream helps de-stress and over time reduces pigmentation by improving blood circulation in the affected area.
After the first application frankly speaking I didn't feel any changes on my under eye pigmentation but after taking a regular use of this cream I did felt my skin looking more young and soothing. I will recommend it to those of you who are facing under dark circles problem as a good option in Rs.590.
Click on the product link given below
These are some of my handcrafted and natural beauty products recommendation for you by Deyga .
will try to share more products on my next blog soon.
you can buy the above products at  www.deyga.in
love you .!!!
xoxo